What is the difference between safety shoes and ordinary shoes?
There are multiple differences between safety shoes and ordinary shoes. Because of their key properties, a pair of ordinary shoes can never replace safety shoes and vice versa. In order to make a smart choice while buying safety shoes, one must be aware of the key differences between safety and ordinary footwear. This blog enables you to differentiate between the two like a pro!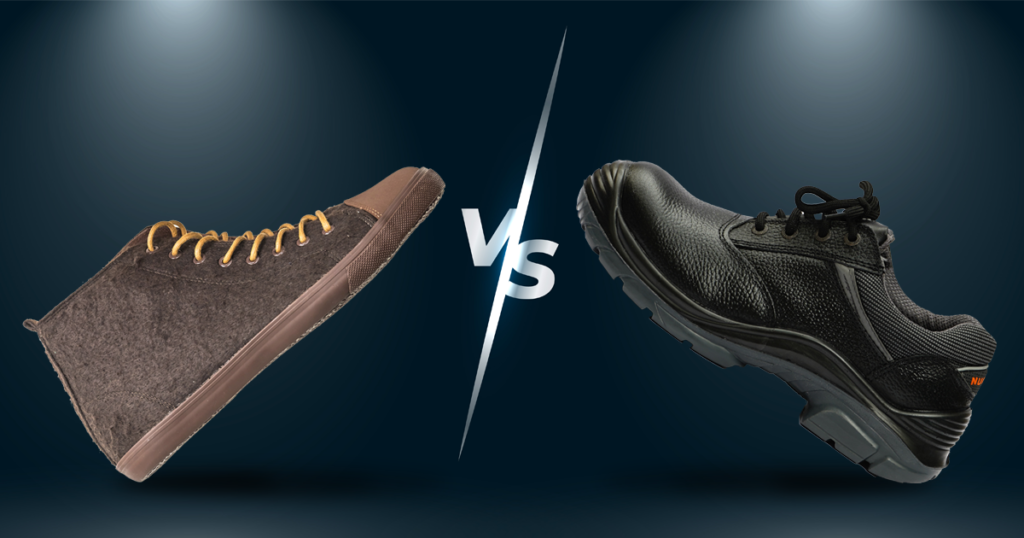 Dive deeper and get straight to the details!
Overall design: The major difference lies in the design of the safety footwear. The purpose of these shoes is to safeguard the feet of the wearer from any kind of injury, heat, or chemicals. So, the design is done in a way that prioritizes safety for the wearer. Safety shoe manufacturers have expert team members who understand the intricate world of industries and are capable of offering protection-oriented suitable shoe designs.
Ordinary shoes, on the other hand, are designed keeping in mind the comfort of the wearer, market trends and style quotient.
Materials used: In order to offer that extra level of protection, worker shoes are made using top-notch quality anti-static materials, insulating materials, heat and chemical-resistant materials and so on. Top-of-the-line materials are used to prepare the sole of the protective shoes.
On the other hand, ordinary footwear uses common materials such as artificial leather, textile cloth and so on. Tendon soles are common in ordinary, everyday wearable shoes.
Functionality: Wearers prefer safety footwear in places like construction sites, workshops, laboratories, coal mines, manufacturing plants etc., to protect their feet from any kind of damage. Protective shoes are never worn for fashion purposes. These pairs of shoes offer the utmost protection to the wearer and are thus used to avoid any kind of hazard while working.
Ordinary shoes are basically used to cover your feet for normal activities such as walking, jogging, commuting from one place to another, dancing and so on. Also ordinary footwear also protects your feet from dust, dirt, moisture, and hot and cold temperature. Besides, you can flaunt a few stylish pairs to match up with your costumes.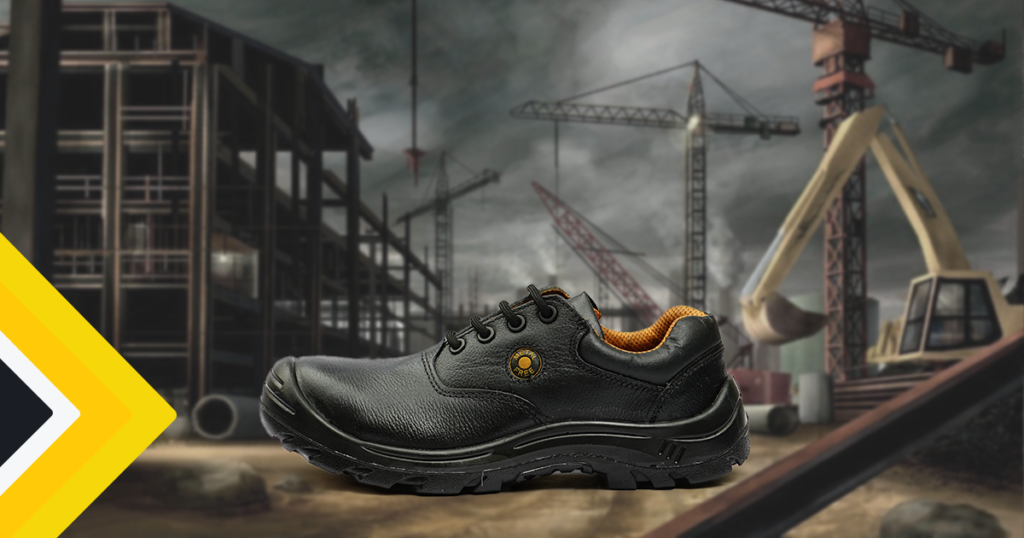 Wrapping it up!
Now that you know the difference between safety shoes and ordinary shoes, you must have realized that ordinary shoes cannot replace safety footwear. If you wish to protect your feet from different types of hazards during work hours, especially those which involve industrial procedures, it is necessary that you invest in a few good pairs of protective shoes. Ordinary shoes can never cater to your safety requirements.
Hillson Shoes, one of the biggest safety shoes manufacturers in India, produces top-of-the-line protective footwear. It is a highly reliable brand that pays attention to the minutest details so that no worker ever gets hurt on their feet while working on an industrial site. They never compromise the quality of the raw materials used. Hillson Shoes, with its innovative and highly functional designs, is undoubtedly the leading safety shoe manufacturer in the country.